Recreation
When our employees aren't working, they're playing.
Southeast Saskatchewan is a four seasons playground blessed with an abundance of outdoor activities and a network of communities that make this area of the province such a great place to raise a family. Here are just a few of the things we love about our neck of the woods.
Moose Mountain Provincial Park
Moose Mountain boasts miles and miles of groomed snowmobile and cross-country ski trails, as well as camping sites nestled among pristine stands of aspen and birch.
Golf
Our area of the world has 11 courses within an hour's drive for golfers of every level of ability.
Kenosee Lake
Kenosee Lake is a favourite summer vacation spot for Saskatchewanites and Manitobans. With its wide, sandy beaches, sparkling water and village markets, it is the perfect place to relax on a hot summer's day. It also hosts a water slide complex and a scattering of restaurants and bars to cool off in when it's time to get out of the sun.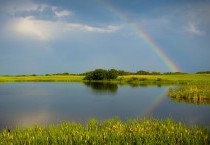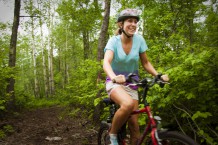 Photo Credit (both images): Saskatchewan provincial parks/Paul Austring Photography
Sports
Our region has plenty of sports for men, women, boys and girls of all ages and abilities. From figure skating to gymnastics, curling to baseball, hockey to rodeos, there's always a team to play for or a game to watch.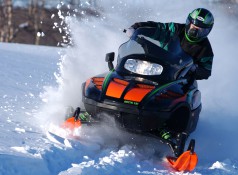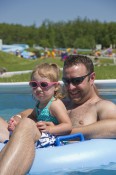 Photo Credit (both images): Saskatchewan provincial parks/Paul Austring Photography
Entertainment
Whether it's live theatre in Weyburn or Estevan or movie theatres and Drive Ins at Arcola, there is plenty of arts and entertainment in our neck of the woods.
Hunting and Fishing
SE Saskatchewan boasts some of the best Elk hunting in the world as well as deer and waterfowl and, if fishing is your thing, there are dozens of lakes and rivers in the area. Check out Alameda, Rafferty and Boundary Dam Reservoirs, Saskatchewan's only sources of large mouth bass. Last Mountain Lake, Echo Lake and Round Lake are renowned for fishing and excellent scenery as well.
Schools and Daycares
We understand the complexities of relocating your family to a new part of the country and we're here to help. We'll work with you to find the right school in the right community for you and your family.
We know moving can be hard, but you can count on us to welcome your family into our community and to help get them involved so you and your family will feel comfortable and settled just a soon as possible.